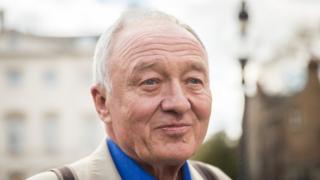 Ken Livingstone's suspension from Labour over anti-Semitism allegations has been extended pending the results of an internal investigation.
The former London mayor's suspension had been due to expire on 27 April.
But Labour's outgoing general secretary, Iain McNicol, has signed off on an extended extension.
Mr Livingstone is facing an internal investigation into his conduct after refusing to apologise for statements he made about Adolf Hitler and Zionism.
Labour's general secretary resigns
Fresh probe into Livingstone remarks
Image caption Jon Lansman is launching a bid to be Labour general secretary