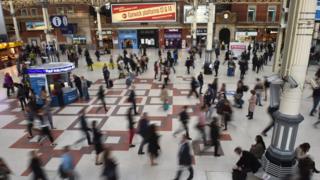 The boss of Network Rail says the company will scrap lavatory charges at all of its stations from 2019.
Recent figures obtained by the BBC revealed Network Rail compiled PS4. 8m in the last financial year, from people paying to use its toilets.
Chief executive Mark Carne said it was "quite wrong to penalise people when they are in discomfort".
Charges at stations in London, Leeds, Glasgow, Manchester, Liverpool and Edinburgh range from 30 p to 40 p.
Network Rail said there was no exact date as to when the charges will be trenched, but said it would be "at some phase in 2019 ".