A Starman sitting in a tin can is currently navigating the heavens, soundtracked by David Bowie. How did it and we got to get?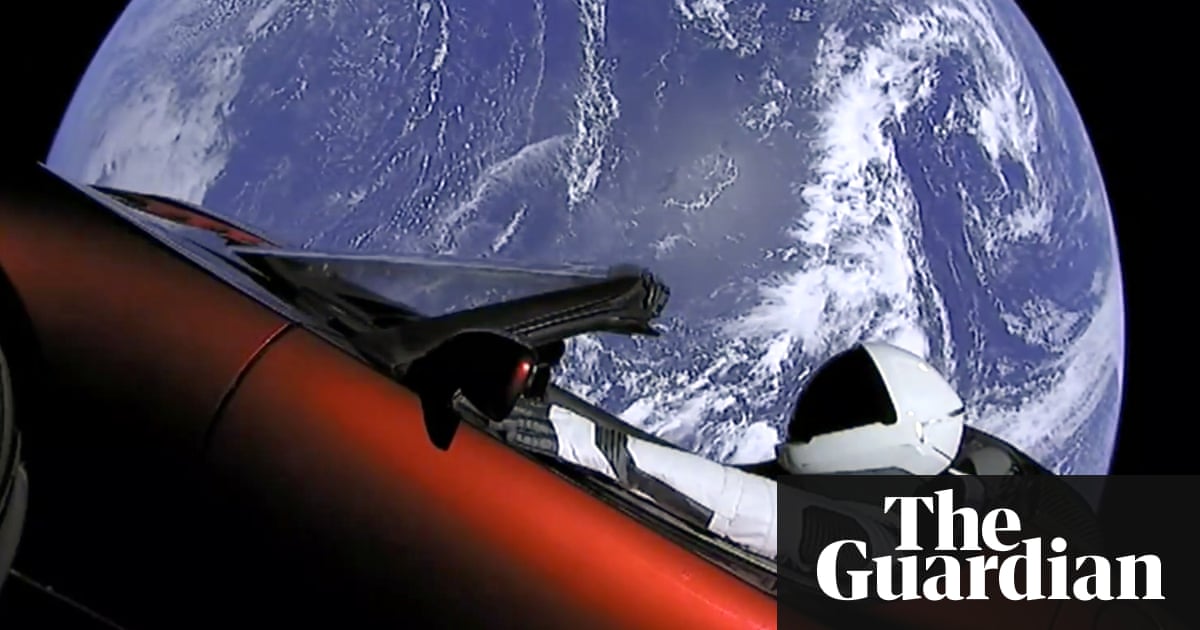 It takes a thump or two for the brain to calculate. The image is startling, incongruous, barmy. A car floats in space. At the wheel is a spacesuit, seatbelt on. Ground hangs behind it. The two objects don't work together. The image jars like bad Photoshop. But it is real.
The photograph was beamed down to Earth courtesy of Elon Musk's ego, bravado and savour for the absurd. It is human folly and genius rolled into one, a portrait that sums up 2018 so far. Life on Earth feelings precarious, so we look to the stars.
So how did we get here: the heavens navigated by a dummy astronaut in an electric car, with a handy note for foreigners-" Built on Ground by humen"- imprinted on the circuit board?